iziCast Your versatile Icecast/Shoutcast client for iPhone and iPad
(Please note) ZEE-Ahn Streams do not offer support for this product please contact the company for support issues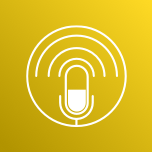 Your versatile Icecast/Shoutcast client for iPhone and iPad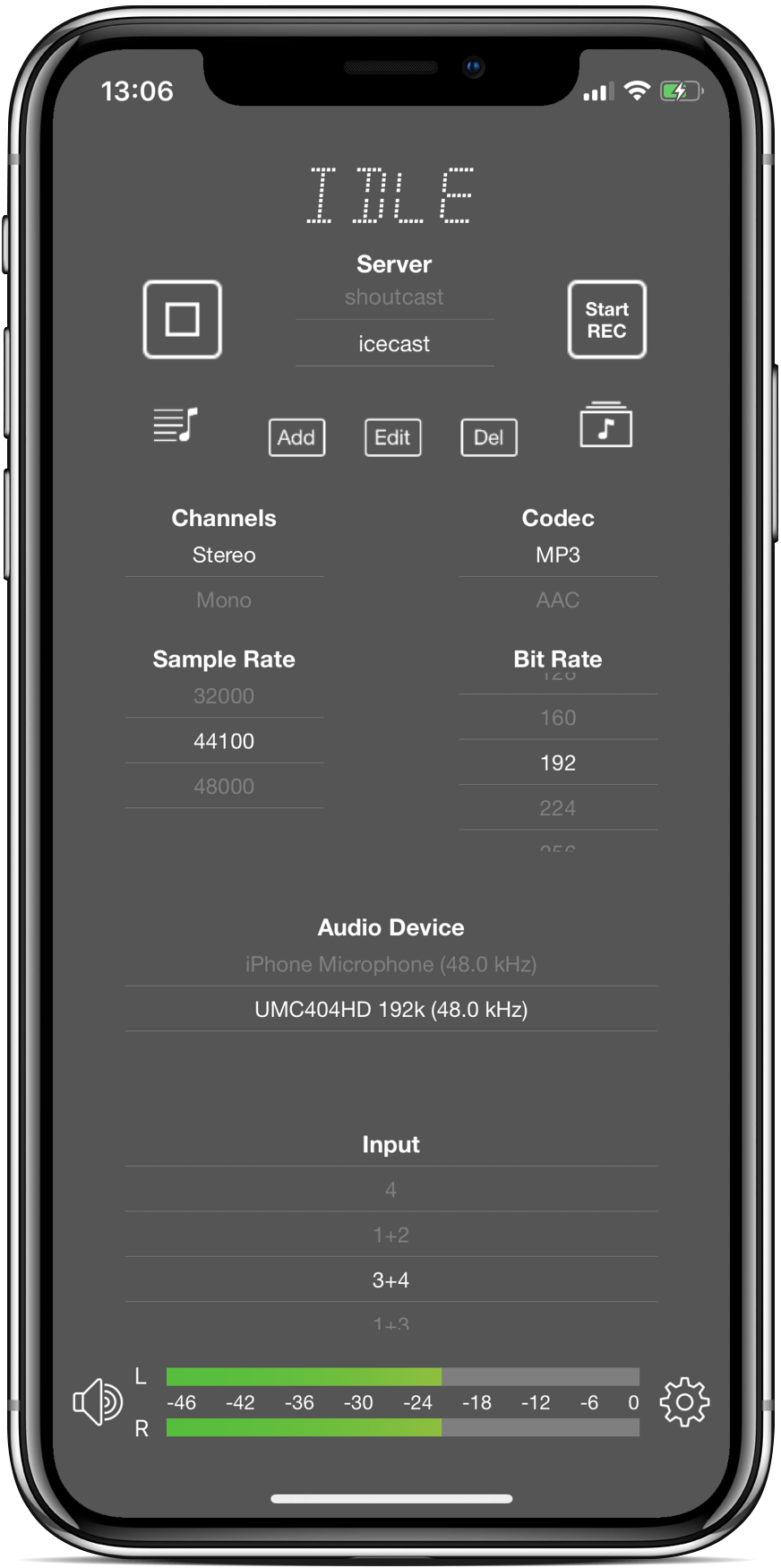 Broadcast and record in MP3, AAC+, OGG/Vorbis
or FLAC
Use your external multi channel audio device as input
Connect audio apps like Cubasis, Loopy and AUM via Audiobus
Broadcast to Icecast, Shoutcast or any Liquidsoap based streaming hoster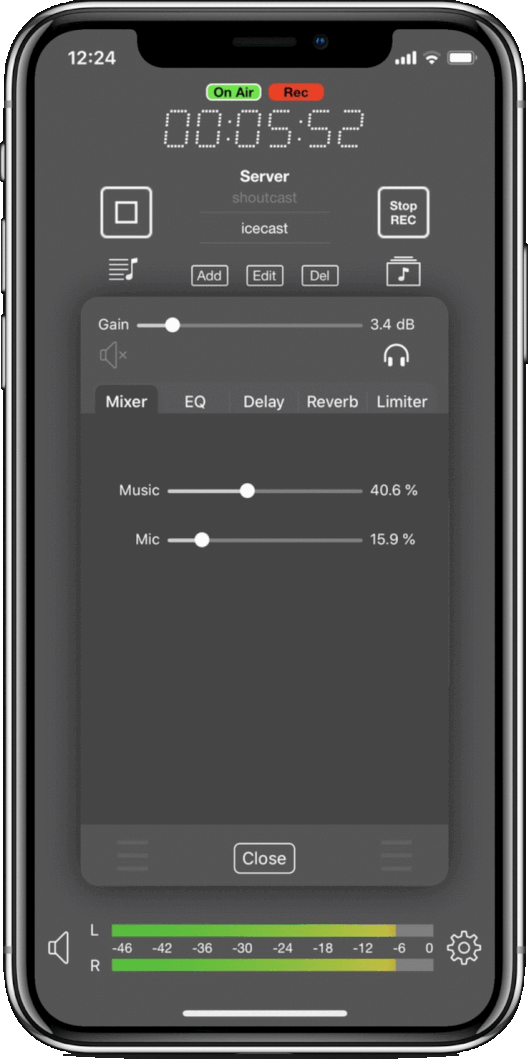 Adjust audio volumes
Use effects like Equalizer, Delay, Reverb and Limiter to improve
your sound
Mute audio input
Monitor your voice through your headphones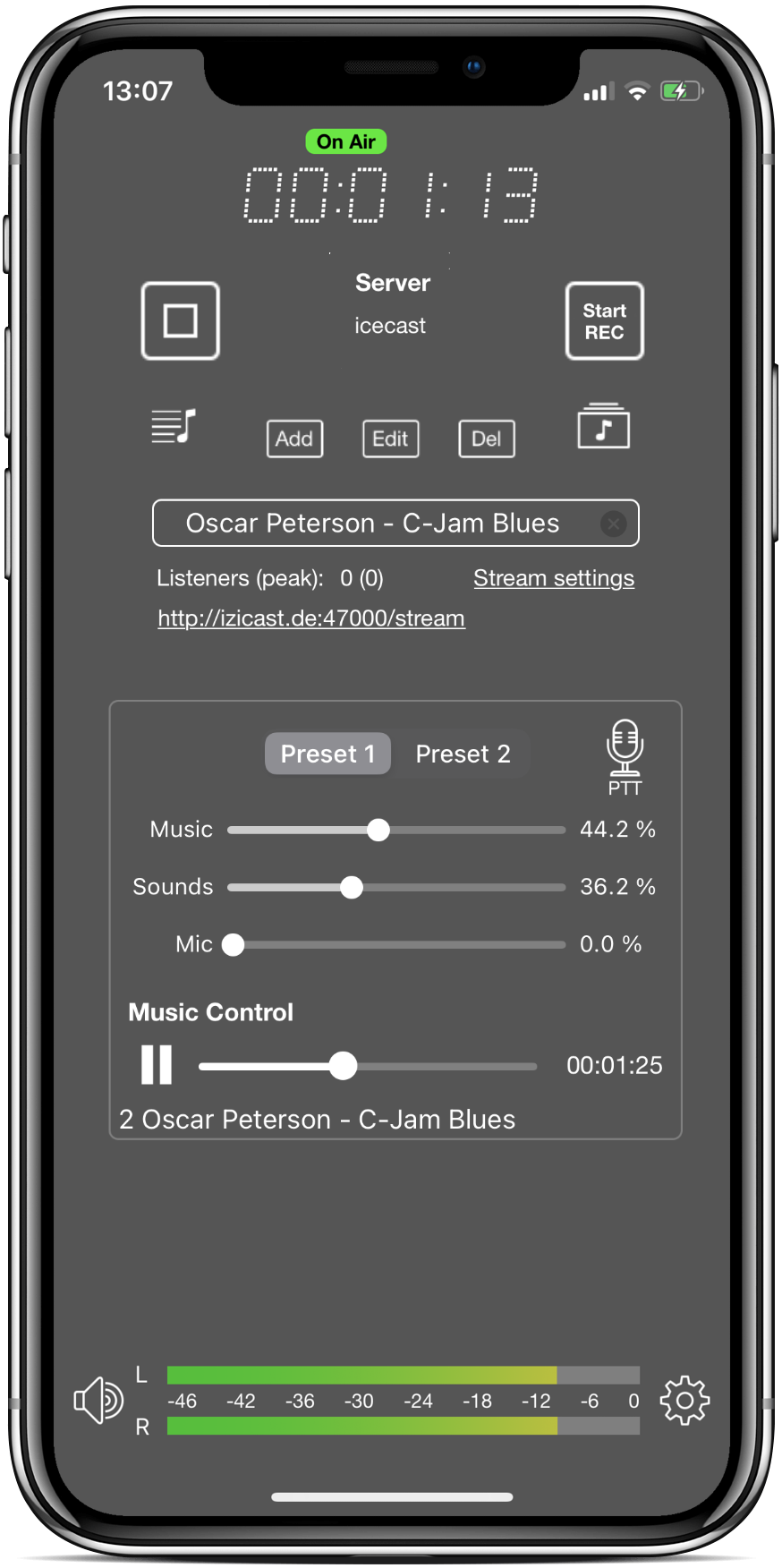 Tell your listeners the current song name
Monitor the number of listeners
Control the Music player
Tap on the display to see current
stream duration
network traffic usage
record duration
record file size
About
iziCast is a source client for Icecast and Shoutcast. You can broadcast and record audio from the internal microphone or external audio devices to Icecast, Shoutcast or any Liquidsoap (e.g. AzuraCast) based server. Besides that you can also broadcast local audio files from your device. With the integrated Audiobus support you can even broadcast audio content from other Audiobus enabled apps.
This versatility allows you to use iziCast in different scenarios like broadcasting live events, hosting a radio show/podcast or play along with your instrument to existing music.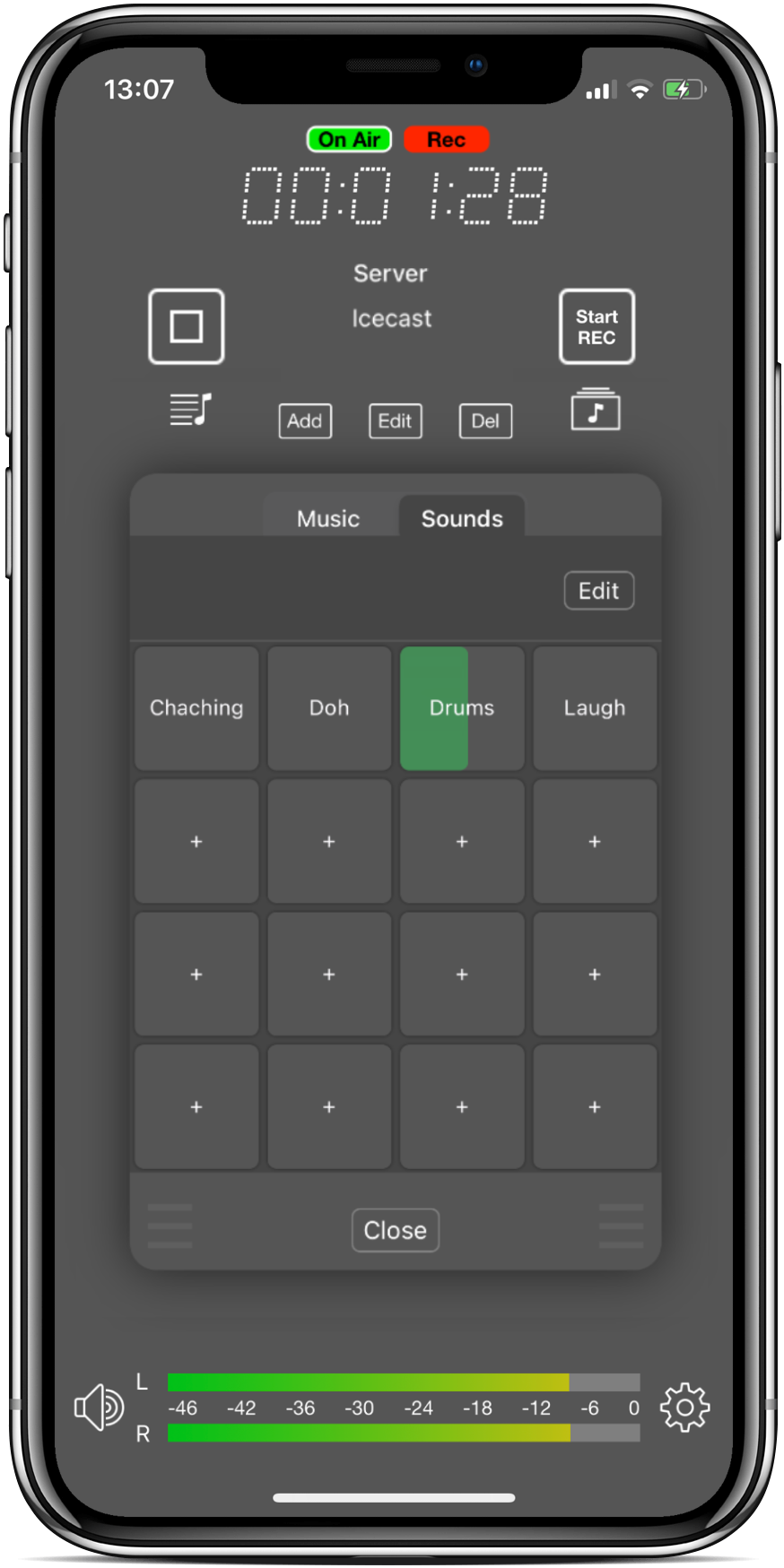 Sound Board
Add up to 16 sound clips to the Sound Board and fire them up during your show.
Playlist
The Playlist window allows you to add audio files to iziCast and change the playback order. You may also activate repeat and shuffle mode.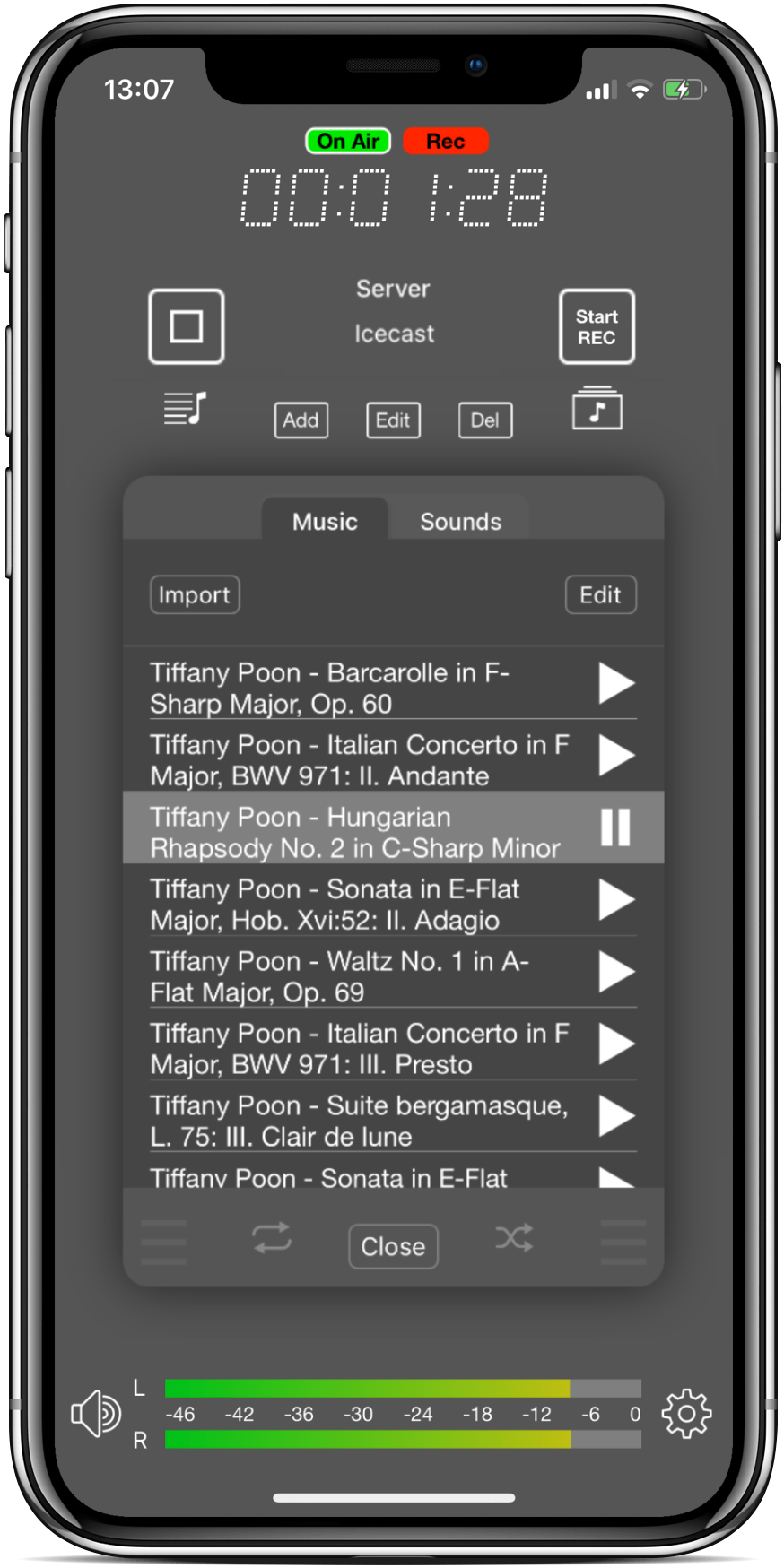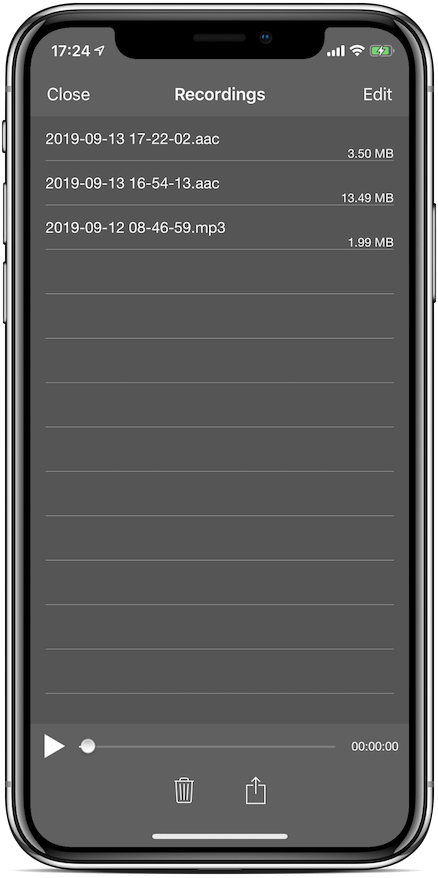 Recordings
The Recordings screen allows you to preview your recordings with the intergrated audio player. This is also the place where you can share your recordings or delete those you don't like.